ELISE SMITHS SKOLE is a primary and lower secondary school. We are a public school and have existed since 1824, first as a small girls' school and later as a certified leaving examination school. From 1934, boys were allowed to enter the school. 
From 1970 and onwards, Elise Smiths Skole has been a privately run institution. In 1993, the school moved to its present location on Ny Munkegade 13. Since then two more buildings have been added to the school premises. The school celebrated its 195th birthday on 1 November 2019.
The Elise Smiths Skole Constitution
You have to take care of others – old and young
You have to intervene if you experience bullying
You have to respect others as they are
You have to treat others the way you want yourself

 

to be treated
You have to respect material things – of others as well as school things
School life is in itself important, and at Elise Smiths Skole we strive to create a schooling that contributes to the children's individual development both academically and socially. We educate the children to be prepared for the challenges they will meet in their future lives. 
Children and adults must show consideration and respect each other's differences. We emphasise that interactions between both children and adults are established in a trusting and caring environment which motivates the children to learn. We intend the life at the school to be conducted in an atmosphere of inclusion. The school wishes to help the children develop skills to handle and deal with dissimilarities through positive communication and open-mindedness. The school promotes an attitude of social responsibility to all people and to society.
Elise Smiths Skole supports every child's personal development of confidence and self-esteem to create the foundation for the child to achieve academic qualifications, critical reflection, independence and a sense of responsibility.
At Elise Smiths Skole, it is important that all children participate in common activities and take part in the community of the school as well as in the learning processes. We strive to teach children to be an active part of a democracy, where everyone has the opportunity to influence their school life and be responsible for how it is formed.
We seek to nourish the development of curiosity, creativity, engagement, joy, companionship and humor as they are some of the driving forces in a successful school life. Schooling is a serious matter, but it should also be fun!
Learning is an active process, which happens in each individual in interaction with the surrounding world. Children are in a constant state of learning – whether it be at school, at home, in SFO (after school care) or during their breaks. The academic tasks and assignments and the SFO activities are to some degree directly targeted at teaching, but of course there is also room for improvisation and informal learning. Children learn in different ways, which is why we at Elise Smiths Skole differentiate between activities and learning strategies. The starting point for our practice is that children learn better, when they are personally invested and interested in a subject. The school's most important goal is to motivate learning.
We strive to be undogmatic in the organisation of school activities and we are inspired by many different educational ideas. We prioritise a good parental collaboration, which we believe is fundamental for any good school. It is crucial for the well-being and learning of the child that the relationship between the parents and the school's staff is of mutual respect and trust.
It is the responsibility of the parents to raise their child and to make sure that their child is ready to participate in class and in other educational exercises. Throughout the entire school life of the child, the parents are expected to involve themselves in the schooling and development of their child and participate in school meetings and other events.
Assemblies are an obligatory part of the education at Elise Smith Skole. The pupils have joint assemblies once a week from 1st to 6th grade. Assemblies are meeting places that gather around storytelling, singing and various presentations.
The foundation for learning and fellowship is trust and mutual respect. At Elise Smiths Skole we seek to solve disagreements on this basis. In our opinion, each individual class is a pillar of the school. It is in each class that the base upon which all trust and sense of security is built. The function of the class as a stable and manageable unit is being followed closely by the form teacher of each class.
To strengthen the class community further, we have arranged  "friendship classes". When our new 0th graders start at the school, they get "special school friends" which are the children from 5th grade. The two friendship classes follow each other throughout all the school years.
The Leaving Examination/FP9
At Elise Smith School the Leaving Examination is held at the end of 9th grade. We do not offer education or tests in Christianity and French. The diploma for the elementary school exam is given to the pupils in 9th grade who have achieved an average grade of 2,0 or above as well as in the mandatory elementary school exams. The diploma contains information regarding which classes a pupil has received lecturing in, along with exam grades and proficiency marks for each class at the end of 9th grade. 
To graduate from the elementary school exam, the pupil must partake in seven mandatory tests. The student must obtain an average grade of 2,0 in the seven tests. Elise Smiths Skole's average grades can be seen at the Danish ministry of education's website.
Elise Smiths Skole trip and travel programme
The school's trip and travel programme is a significant part of the school's teaching and the social life of the classes, and participation is mandatory for all school pupils. 
Parent payment and the school's subsidy is regulated with +3% per year.
The school offers different options to support pupils and classes with special needs, e.g. student and classroom support and reading and language support in Danish for bilingual pupils. Some pupils are given individual schematically placed support hours after applicable rules and guidelines. The school collaborates with a school psychiatrist, a reading consultant and a speech and hearing therapist. During the school year the pupils and classes are assessed and prioritised in correlation with their needs. 
After school childcare centre
At Elise Smith Skole, school and SFO are a combined offer, so a child from the 0th to the 4th grade signed up for the school is automatically part of the SFO. The main target of the SFO is to strengthen the creative, physiological, social and personal development of the children through a variety of activities across classes, gender and age.
Most written communication between the school and the home happens on 'forældre-intra' (internet based communication platform). That means that no written postal letters will be sent from the school. All letters to the parents will be sent exclusively through forældre-intra. Therefore, it is expected that parents stay updated and read the information on forældre-intra.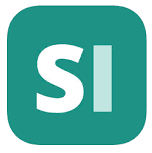 All inquiries to the school can be in English.
There are 560 pupils in 24 different classes in the school.
Enrolment can happen following the school's summer vacation or throughout the school year. Before enrolment, parents and child are invited to a consultation with the head of school. Only thereafter, enrolment can take place.
Payment when enrolling is an enrolment fee (which is equivalent of one month school fee) plus a deposit of DKK 3000.
Siblings pay at a reduced rate.
Deposit is returned when departing the school (deducted debt to the school).